The Tower Handbook
---
7.5: Legal responsibilities
a: Do we need to worry about legality as ringers?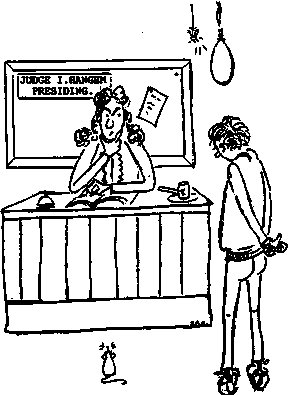 We included this section since it is worth reminding ourselves that there often is a legal aspect to any public activity. As members of a band of ringers, you will from time to time do things where you are acting as agents of the church [67]. You should therefore make sure the church officials understand what you are or will be doing, and that you comply with any associated legal requirements. In this Handbook there are specific sections on topics with possible legal implications: safety (3.1), insurance (7.6), finances (7.7), bell noise complaints(8.2 c-e), bat conservation (14.12 g), faculties (7.5b) working with children (7.5c).

b: What is a faculty?
Church of England buildings are exempt from normal planning regulations, but permission to make any alterations to their fabric is granted under ecclesiastical law. The document granting such permission is a faculty. Some small changes or repairs do not need a faculty and your Diocese will have a 'de minimis' list which itemises these. If you are in any doubt, consult your clergy or churchwardens who should have a copy of the list. It is they who are legally responsible for what is done.
Obtaining a faculty adds an extra level of complexity to doing anything, but the principle behind it is reasonable. The aim is to protect church buildings in the long term from ill considered short term actions. The best way to deal with the resulting bureaucratic constraint is to plan ahead so you have time to go through the procedures and to consult the authorities involved so you know what is required, and they understand exactly what you want to do and why. If your need is reasonable, and you are not compromising the structural, historic or aesthetic value of the church, this approach should be successful.
c: Do we need to use special procedures with children?
Naturally you have more responsibility when you are teaching or organising events for young children since it is unreasonable to expect them to take as much responsibility for themselves as adults would. Most children involved with ringing are teenagers, but they vary considerably from person to person. Many behave like adults (though not all) but legally they are still minors.
The most significant change in recent years affecting people dealing with children has been the wave of reaction to revelations of child abuse in various places. At the time of writing this handbook, we cannot predict the final situation, since there is still much flux as the various Dioceses put in place defensive procedures and regulations to cover themselves and 'church workers' (which includes anyone playing a supervisory role in the tower).
The following pattern seems to be emerging, but you should check what applies in your own case.
All church workers would need to be registered (presumably with the PCC).
They would have to sign some sort of declaration that there is nothing in their past record to make them unsuitable for working with children.
Any event involving 'children' (under 18) would require the presence of at least two adults, probably of opposite sex.
If you are a seasoned ringer who grew up before the advent of our litigious age, or if you view the Church and the ringing fraternity as one of trust, you may be dismayed at the extremes to which these new precautions are going. We sympathise, but sadly that is the sort of world we now live in. While we would all hope to run our towers in ways that engender mutual trust, as members of the Church we must also co-operate with the Church authorities and abide by their rules. Find out what measures will apply to your tower, consider their practical impact and decide how you can adapt the way you do things to minimise the impact. For example:
Teaching bell handling
- You could encourage another ringer to come as assistant tutor. This is a good way to develop other members of your band as teachers.
- You could arrange other events at the same time, perhaps sessions with the simulator or a handbell practice.
- Inviting the youngster's parent would satisfy the legality, but may not help learning since youngsters don't like being watched by their parents.
- Try getting the parent to learn at the same time. Then they would both be in the same boat!
Practices
If your youngsters come on time but have to leave early while the working adults tend to be late, the youngsters probably get most benefit early in the practice.
- What would you do if you were the only adult at the start of the practice? Standing in the church yard waiting for another adult to turn up would demoralise the youngsters. Can you ensure several adults will always be present at the start?
Outings
You should already inform parents where their children are going, but you may need to say in writing where you will be and when (like school 'off site activities'). You may need written consent, so start planning earlier. If you use ringers' cars for transport, you will have to think about who travels in which car.
Wedding ringing
Are your youngsters keen to ring because they have the time but not the cash, while the adults don't have the time? Do your wedding bands ever contain five eager youngsters and an adult?
In all cases, you will suffer less disruption if you think ahead and plan how you can comply with the requirements placed on you. Don't just take the easy option of not doing things because 'it is all too difficult'. You may be able to negotiate special arrangements with your PCC if you have a particular problem.
It is sad that our society has come to the point where we are required to conduct our affairs assuming that no-one can be trusted to behave responsibly with youngsters. It would be even sadder if the result was to kill off the very activities which are intended to enrich the experience of the very same youngsters. Try not to let it happen.
---
---
Currently hosted on jaharrison.me.uk